No Response to the Claim Form?
By: Lorna Elliott LLB (hons), Barrister - Updated: 11 Dec 2019
|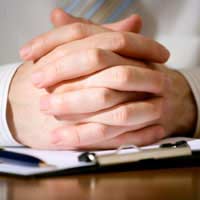 Once you have issued the claim form, the defendant has 14 days within which to respond to your claim. They may do this by filing an acknowledgment of service and then a defence, or admitting the claim. However, if the defendant fails to respond at all you may be wondering what to do next.
Claim for a Specified Amount
If the claim is for a specified amount, e.g. £2340.00, and the defendant has not responded to your claim, you should apply to the court to enter judgment in default as soon as possible after the 14 day period has expired and in any event within six months, as failure to do so will result in your case being stayed.
If this happens the only thing you can do is apply to the court for an order to have the stay lifted. However, if the defendant then responds, the defence response will take preference over your application – despite the fact that the defendant has responded late.
Applying for Judgment
If you lodged proceedings online (Money Claim Online) you can apply for judgment online. During the application process (online or using the form N205A that was sent to you by the court when your claim was issued) you will be asked how you want the defendant to pay. You should give this careful consideration. If you ask for all the money to be paid in one go, the defendant may not be able to afford it. If however you ask for instalments, you may be more likely to get your money back. The best option will depend on the circumstances of the particular case.
The Court's Decision
Once the court receives this request it will decide how much the defendant should pay, and when, and where money should be sent. A copy of form N30 will be sent to you and the defendant, and the judgment will be recorded in the register of county court judgments. If the defendant then settles the judgment in full within 30 days of the date of the judgment, the entry in the register is removed. If the amount is not settled within this period the entry remains in the register. This will have an effect on an individual's credit rating, as a county court judgment stays on a credit file for six years from the date of satisfaction of the judgment.
After you have obtained judgment against the defendant, you must decide whether you want to enforce it in the event that the defendant (at this stage called a judgment debtor).
Claim for an Unspecified Amount
If the claim is for an unspecified amount, e.g. 'damages for personal injury' the court will have sent you form N205B at the same time as your claim was issued. Complete the bottom part of this form and send it to the court, to request an order that finds the defendant 'liable' for your claim. The court will decide the amount that the defendant should pay you. This may not happen automatically, and the judge that deals with your case may consider that a court hearing is required. The judge may also decide that they needs further evidence from you to decide the amount the defendant should be liable to pay you.
If the judge decides that a hearing is required (called a disposal hearing) one of two things will happen: either the judge will decide the amount for which the defendant is liable, or they will decide that more evidence or other documentation is required. It is important to remember that the judge does not have to find in your favour, and may decide that there is insufficient proof on the papers alone to determine the case.
If you obtain judgment against the defendant, and the defendant does not pay, it is up to you to take action. The court will not do this on your behalf. For more information on how to enforce a judgment, read 'The County Court Judgment and How It Is Enforced' on this site.
You might also like...
I applied on line paid fee £35, 23rd September but havent received response from courts. What shall I do
Wendy
- 11-Dec-19 @ 12:02 PM
Hey I received a letter from money claim online regards with my course online wiki i need to pay but Idecided to don't do thet course anymore cos is not good and I don't have a job to pay for him .how can I defend my self against them with this letter?what should I write to them.thanks
Flory
- 6-Oct-15 @ 3:09 PM
Mybrother started a claim against a shop that didn't deliver goods, but kept his money The defendant acknowledged, with a tick to defend, also gave a new address, It got to the stage off bailiffs attending, but they the (bailiffs) have said the company name is not Correct, to me this seems a load of nonsense as it's the very shop the goods were bought from Also when the claim was sent to the defendant, why did they reply then if supposedly it was wrong "name"?
I am being taken to the small claims court. The case is due to be heard in nine days time but at the moment, except for the intial court documents, I have not received any evidence from the claiment. I am disputing the claim and have asked for the last few months to provide the evidence so that I can get it verified and if the problem was down to me to negotiate. At present he has not provided anything. Is there any way of getting the case struck out due to abuse of process.
Mikeg
- 17-Sep-13 @ 2:02 PM
I ANSWERED AN ADVERT OFFERING A DOG FREE TO GOOD HOMEI GAVE THE DOG A HOME, TOOK IT TO VETS AND SPENT MONEY ON HAVING INNOCULATIONS DONE FROM SCRATCH,NAILS CLIPPED, FLEE AND WORM TREATMENT , I PURCHASED,BEDDING,BOWLS,FOOD.AFTER A PERIOD OF 3 WEEKS I WAS VISITED BY POLICE OFFICERS WHO SAID AN ALLEGATION OF THEFT HAD BEEN MADE RE THE DOG.THE POLICE SEIZED THE DOG AND RETURNED TO PREVIOUS OWNER.THIS BEING A TOTALLY FALSE ALLEGATION.I WENT STRAIGHT TO COUNTY COURT TO FILE CLAIM FOR RETURN OF DOG.I HAVE ATTEMPTED TO CONTACT PREVIOUS OWNER VIA A SPECIAL DELIVERY LETTER, THIS HAS NOT BEEN ACKNOWLEDGED,I ALSO SENT A FURTHER LETTER,1STCLASS, THI AGAIN HAS BEEN IGNORED.THE DEFENDANT HAS UNTIL THE 04TH JUNE TO RESPOND TO MY CLAIM.IF THIS IS IGNORED I AM UNCERTAIN AS TO WHAT I SHOULD DO NEXT.WOULD BE GRATEFUL FOR ANSWER AS TO WHAT NEXT COURSE OF ACTION SHOULD BE FOR RETURN OF GOODS
patsy
- 29-May-13 @ 7:38 PM
While my claim was going through, I have since found out that she closed her company, moved to another premises and started a new company in a different name. What will happen when I apply for judgement against her if she is now trading under another name?
desdimona
- 10-Dec-12 @ 12:22 PM
I havent been paid since august 12 now 30 october sent my ex boss a polite notice notice asking for my wages could anyone inform me what happens after friday if doesnt pay me gary
garyman
- 30-Oct-12 @ 3:20 PM
I sent into the courts an "Appeal form" within the time limit. no response, so I submitted it again. no response, so I sent another copy. It has been almost two years now, and still no response. I have complained to HMCS, nothing from them either. Ombudsman did not mention it, he said " I was lied to !" please where do I go from here?
richie
- 23-Mar-11 @ 2:39 PM