Questionnaire: In Debt and Facing CCJs?
By: Lorna Elliott LLB (hons), Barrister - Updated: 11 Oct 2014
|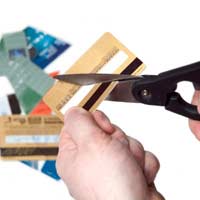 If you're struggling to pay the bills, are being chased by creditors who are threatening to take court action, or who have already lodged proceedings against you, you may feel as though you have nowhere to turn. Debt problems can have a crippling effect on family relationships, health and on your ability to think clearly so it is vital if you are experiencing money worries to seek help as quickly as possible.
Debt Consolidation
Although debt consolidation will not wipe out any of your existing debt, but may in fact increase it, it is very important that you take a sensible and self-disciplined approach to it. If, for example, you take out a loan secured against your home in order to pay off existing loans and credit cards, it is vital that you do not then increase your level of debts by borrowing on those old lines of credit that you intended to pay off in the first place. If you do not trust yourself to do this, cancel your credit cards once you have paid them off.
Here are some questions to ask yourself that may help you decide whether a debt consolidation loan is the right solution for you:
Do you own your own home?
Is there sufficient equity in your home to enable you to borrow against it?
Is your credit rating good or excellent?
(Not always necessary, but the higher your credit score the lower your interest rate.)
Are you self-disciplined enough not to use your old lines of credit once you've cleared the balances on them? If not are you prepared to cancel your credit cards?
Do you understand that if you do not keep up your repayments on a home-owner loan, just like your first mortgage, your home may be repossessed?
Do you also understand that taking out a loan with a lower interest rate but spread over a longer period of time will in fact increase the amount of money you pay back to the lender?
If you have answered yes to all the above questions, a home owner loan to consolidate your debts may be the right solution for you.
Individual Voluntary Arrangement
Are you normally a resident of England, Wales or Northern Ireland?
(You can be abroad and still obtain an IVA.)
Are you unable to keep up your payments on loans, credit cards or other debts?
Do you have considerable debts (usually over £15,000?)

(Some IVA companies set a minimum of £15 – 20,000 in debts, because of the fees they charge to creditors. However, it is not impossible for people in exceptional circumstances who owe £10,000 to obtain an IVA.)

Do you have a regular income that you expect to maintain?
Can you prove your income with payslips, tax returns etc?
Do you understand that an IVA usually means lowering your standards of living, selling non-essential assets, downsizing to less expensive housing and cutting out or significantly decreasing the money that you spend on luxuries, such as alcohol, tobacco and entertainment?
Are you prepared to be committed to this type of arrangement for a five year period in order to reduce your debts?
If the answer to each of these questions is yes, an Individual Voluntary Arrangement may be right for you.
Bankruptcy
Do you have debts of at least £750 that you cannot pay and have no reasonable prospect of paying?
Do you live in the UK and have a UK passport?
Was most of your debt accrued while you were living in the UK?
Do you have £485 to pay in court fees to petition your own bankruptcy? If you earn less than £14,600 per annum or are in receipt of benefits, do you have £335 to pay in court fees?
If the answer to each of these questions is 'yes' then you may be able to petition for your own bankruptcy. It is common for people who are considering bankruptcy not to be able to afford the fees. Although there are no waivers, it is worth speaking to your local Citizens Advice Bureau to find out whether there are any local schemes to help people with bankruptcy fees.
You might also like...
I wrote 2 cheques out for goods as part of the gentlemen aggreement on taking over a business. I 've had the business now for three years and also bought all the goods and the van for the business. Then after finding out recently that the man was still running the business, which he i had bought of him. He was suppose to give me the contact for the boots this year as he told me he was retiring at 72 and now he is 72. The cheques was stopped as he did not meet his part of the gentleman agreement. And his son is now selling the same goods as me and running the business under his name. He has also send me a invoice with the county court for more money again. For goods I have now received. And I have asked him is this full and final payment. I know I do not own him anything else. What can I do ??
I paid Ecclispse Real Estate Limited £525.00 for a property I wanted to rent but went to another tenant. I made a claim for a refund of £525.00, The claim came back saying that there is no one in this name. I have accont number and name of person who took this money can I still get my money back?
manj
- 8-Oct-11 @ 2:02 AM