Establishing Fault in a Small Claim
By: Lorna Elliott LLB (hons), Barrister - Updated: 3 Feb 2021
|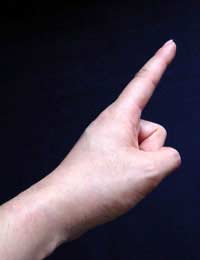 There are two different elements of 'proof' when it comes to evidence required for successful legal claims. The burden of proof dictates which party is required to prove the case, and the standard of proof provides the amount of proof that is required to prove the case. In the civil courts, the claimant is required to prove the case (the burden of proof).
One notable exception is the law in relation to libel, which requires the defendant to prove that what they have published about the claimant is true. In civil cases, the standard of proof is 'on a balance of probabilities' which means 'more likely than not' or at least 51% true.
This means that in order to prove a claim or counterclaim, a party must be able to persuade a judge that what they are alleging is more likely to be true than not. In practical terms this could mean a variety of things depending on the type of case:
Debt Recovery
If you are seeking to recover a debt from someone in the small claims court (whether as a claim or counterclaim) you must prove that you are owed the money 'on a balance of probabilities'. This means that you will need to show that:
You provided services, sold goods or lent money to the other party
That these were not provided free of charge or given as a 'gift'
That you have requested payment
That payment has not been forthcoming
And that you took all reasonable steps to settle the claim before you resorted to taking the matter to court.
Personal Injury
The small claims court does not allow for expert evidence, and usually any personal injury claim for which expert evidence is required will be allocated to the fast track. Only the very smallest personal injury cases will be heard in the small claims court, (up to £1000). Given this ceiling, there are limited scenarios for the types of personal injury cases that will be heard in this court.
Cases can be based on intentional wrongdoing, in which a person deliberately caused an accident (which may coincide with criminal charges); or negligence, which is the reckless act or omission of another that causes an accident; or on a 'strict liability' basis. Strict liability is a type of fault that does not require any establishment of blame, e.g. if a manufacturer releases a product that causes injury when being used normally the manufacturer (or in some cases the distributor or other party) will be automatically liable under the doctrine of strict liability.
However, for the purposes of the small claims court, the vast majority of personal injury cases are likely to allege negligence of one or more party. In a negligence case as the claimant you must prove:
That you were injured
As a result of the defendant's negligence (and that you weren't also negligent – known as 'contributory negligence', which could affect the amount of any award the judge makes in your favour)
That you could have reasonably foreseen the injury (e.g. if you are on the defendant's property and you are struck on the shoulder by a falling asteroid, that is not reasonably foreseeable)
And that you suffered some kind of loss as a result. Types of loss include pain, suffering and loss of amenity as a result of the injury itself (which you won't be able to quantify exactly but can estimate using the Judicial Studies Board guidelines) as well as out of pocket expenses such as medical costs, taxi fares, lost earnings, damaged possessions etc.
You should also show that you tried exhaustively to settle the case prior to resorting to court proceedings.
Consumer Claims
In a consumer claim, the claimant is a consumer who is suing a trader or other seller in the course of his or her business (i.e. not a private individual). The law relating to these types of claims is contained in the Sale of Goods Act and the Supply of Services Act.
If the claim relates to the sale of goods, you have to prove that the goods were not either
as described or
of satisfactory quality or
fit for purpose or
any combination of the above
unless any of these have been waived or excluded in the contract.
In a supply of services case, you must prove that either the supplier of the service (acting in the course of a business) did not either:
use reasonable skill in carrying out the service
did not carry out the service within a reasonable timescale (unless otherwise agreed)
or that they did not charge a reasonable amount for the service
unless any or all of these have been waived or excluded in the contract.
It is also possible to combine these elements in a case in which both the sale of goods and the supply of services have been inadequate (e.g. a kitchen fitter supplies and badly fits a set of faulty kitchen units.)
If you have suffered loss as a result, you must also be able to prove the nature and extent of the loss you suffered. This could be having to pay extra money for something, incurring further expenses or needing to pay for repair, disappointment, or some other type of loss.
Breach of Contract
In order to prove the elements required for a breach of contract case, whether between two businesses, two individuals, or a business and an individual, a claimant must prove that:
there was a valid contract in force at the time of the breach (i.e. there was an offer that was accepted, and there was 'consideration')
that the claimant was a party to that contract
that the defendant breached the contract
and that breach was the defendant's fault rather than unforeseeable or outside his reasonable control
and that the breach caused the claimant loss
the claimant should also provide evidence of the losses sustained as a result of the breach.
You might also like...
AM A TENANT OF WAKEFIELD AND DISTRICT HOUSING LTD FROM 2005 IN MY FINDING IN 2010 THAT WDH WAS MAKING INCORRECT RENT CHARGES HAS TENANT LIVING IN SHELTERED HOUSING I PUT MY FINDING TO DEBT OFFICER MR TIM SPEARS WDH RENT CHARGE 2014/2015 £16,56 PER WEEK ON E,S,A BENEFIT THE CORRECT RENT CHARGE WAS £6,75 WATER RATES HAS I WAS INFORMED THAT I WAS IN RECEIPT OF PASSPORTED BENEFIT ALSO IF YOUR IN RECEIPT OF PASSPORTED BENEFIT YOU ARE IN ENTITLED TO FULL COUNCIL TAX SUPPORT , WAKEFIELD COUNCIL HAVE BEEN SENDING COUNCIL TAX BILLS EVERY YEAR FROM 2005 HAS AM A DISABLED PERSON EXEMPT 18.DEC/2014 WDH MADE FALSE RENT ARREARS OM A FALSE RENT CHARGE £107,55 PER WEEK PASSED TO COURT FOR A EVICTION BECAUSE WDH AND WAKEFIELD COUNCIL OWED ME £7,000 POUNDS IN OVERPAYMENTS ITS CHEAPER TO TRY TO EVICT ME FOR £250 IN COURT THAT RETURN OVERPAYMENT MADE BY ME OF £7,000 AM NOT THE ONLY TENANT THAT WDH ARE MAKING INCORRECT RENT CHARGES TO THANK YOU MR D WALKER MR D WALKER
DOUGY
- 21-Sep-15 @ 7:36 AM
I own a consignment shop and had been selling items for a particular customer for 18 months prior to an item being stolen from a locked display cabinet. I am now being sued via the small claims court. After waiting almost a year for the hearing during which time the client has changed his complaint three times and been told by the judge on the day that so far they don't have a case, and been allowed a further 28 days to establish firm evidence against me. No cases notes have been read by the judge so far. Is this standard procedure? Any advice would be gratefully received
Winston
- 13-May-15 @ 2:53 AM
@ryansdaughter - the main question is, is it under a parts and labour warranty and what those terms and conditions are and what it covers? I have included a link regarding your statutory rights as laid out by the Citizens Advice Bureau
here
. I hope this helps.
AboutSmallClaims
- 5-Feb-15 @ 1:01 PM
I bought a car from Penton Motor Group Salisbury on the 20th August 2014, on Thursday 15th January I went to open the boot of the car and the whole boot opening mechanism came off in my hand.The garage are saying this is a wear and tear item and should be expected to be replaced???? I have been driving since 1988 and never had an issue like this with any of my cars most of which have been considerably older and a lot less expensive!!!I say the the quality of the material that the boot opener is made from is not fit for purpose or was faulty and as at this point I have only had the vehicle 5 months.There were other minor details wrong with the vehicle that I discovered on arriving home but given it was a 80 mile distance to go back to the garage I had let it go, however this latest development has left me very disappointed with my vehicle.The motor group are refusing to help repair the vehicle and have basically tried to fob me off saying it is not their responsibility.The sales guy happily waved me off on day of purchase saying I was guaranteed to have a year's trouble free motoring - clearly not the case!The vehicle is a low mileage i.e. under 30k vehicle which is just out of the manufacturer warranty and I paid just under £16k for it.To be honest I would like to return the whole vehicle and have my money back which I also believe is an option under the sales of goods act or have I interpreted it incorrectly?Any advice would be gratefully received! Many thanks - Sharon Reynolds
ryansdaughter
- 3-Feb-15 @ 6:12 PM