Debtor in the EU?
By: Lorna Elliott LLB (hons), Barrister - Updated: 18 Sep 2012
|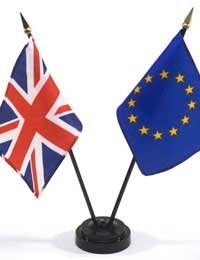 If someone owes you money in the European Union, or you need to make a small non-money claim against a person who lives in the EU, there is now a quicker and easier way to obtain judgment against them in the small claims court. Non-monetary claims mean claims, for example, where the actual amount of money owed is not known, such as a claim for a minor personal injury case. The procedure is not suitable for employment claims, claims that relate to a person's will, money or other property that is the subject of a marital dispute, social security, bankruptcy or defamation (libel and slander) claims.
The European Small Claims Procedure
The new procedure, which was introduced in 2009, allows debtors to lodge small claims up to a value of EU2000. If you are unsure of the value of your claim, or if your claim is over the limit of EU2000 you should contact a specialist civil litigation solicitor for advice. Each country in Europe uses the same forms, and keeps to the same timescales. Once you have obtained judgment, there is no need to have to get the judgment registered in the other country in order to be able to enforce it. Your judgment automatically stands and you can enforce it anywhere in Europe. The only exception to this is Denmark, which has its own small claims procedure.
How to Lodge a European Small Claim
The procedure is very similar to the domestic small claims court. You will need to fill in a ESCP claim form, which you should be able to obtain from your local county court or the HMCS (Her Majesty's Courts Service) website. Once you have completed the form, you should lodge it with your local county court along with evidence to prove the debt, such as correspondence, an unpaid invoice, et cetera.
On receiving the claim the debtor has thirty days to respond. They will either admit the claim, dispute all or part of the claim, or do nothing at all. If they dispute some or all of the claim, they will have to file a counterclaim to which you will need to respond, if you disagree.
If the claim is complicated, and the judge decides that more information is needed, they may ask for this information at this point. The judge will also decide whether an oral hearing is required. If it is, arrangements for a video link or other remote communication device can be made so as to avoid one party having to travel to another country. The onus is always on trying to resolve the dispute in as simple and easy a way as possible.
Obtaining Judgment
If your claim is successful, you will need to obtain a certificate of judgment from the court before you start enforcement proceedings. This certificate is recognised in the court in which you obtained judgment as well as Europe-wide. This means for example that if your debtor lived in Belgium, and you obtained judgment against them, before they moved to France, you would still be able to enforce the judgment against them in France.
Appeals
In some circumstances it is possible for a judgment debtor to appeal the court's decision. They may apply for a review, or sometimes they can in a limited number of circumstances have the enforcement stopped. It is also possible for them to have enforcement refused.
You might also like...