Talking to the Other Side: Conduct and Correspondence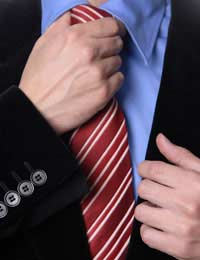 The 'Other side' is not a dodgy science fiction movie and you cannot switch it off when you are bored or care where the plot is going. In a court room setting it is very important that you do understand what is going on and even if your opposition is not acting as you think fit you should remain professional and respond to their points in an organised fashion.
The concept of 'The Other Side' and Conduct
It is very easy, far too easy in fact, in getting caught up in the concept of 'The Other Side'. The court system for this country is called the adversarial system. This is whereby two sides exchange points of fact and law until the Judge decides who 'wins'. For people who are not used to the process of litigation it will be tempting to become too adversarial.
Examples of adversarial conduct will be seen by all parties, particularly in the way you act towards each other. You are not going to come across well to the Judge if you get yourself wound up to such an extent that you start stumbling over your points and are practically hopping up and down in frustration leaping up and down and interrupting each other. After all the respondent is there to put across their points of view as well and if they are coming across as more measured and reasonable you are not going to do your own case many favours! Conduct yourself reasonably and with professionalism and you are more likely to be able to put your case across in a way which the Judge can easily follow and see your line of thought.
Do not let yourself get drawn too much into an argument. Courtroom dramas have a lot to answer for when Lawyers are shown jumping up and down shouting objections. It just does not happen in the way it is portrayed. Stay measured and calm. Make notes and write responses. Organise your points and make sure you have them in a logical order backing up what you are saying with facts and evidence where available.
When preparing for your appearance at court do not let your friends or family members, however well meaning, distract you from your task in hand. They will be understandably nervous and worried for you. They may seek to encourage you by telling them to 'take them down' or 'not let them get away with it'. A bit of drive and focused determination never hurt anyone, but when it gets to the concept of 'revenge' it will only hamper your attempts to make a good, succinct and organised case.
Correspondence
You will, more than likely, be entering into correspondence with each other during the progression of your case. Correspondence is a useful way of trying to resolve the matter before you have to go to court. After all, court is the stop of last resort where all other methods have failed to reach a compromise.
The most important thing is to keep the tone professional and stick to the point. There is no sense in waffling or hiding your most important points in a pile of useless verbiage.
The most important things to remember regarding correspondence are:
Make sure you and others can read what you have written. It sounds basic, but people are less likely to take notice of what you have said if you cant read it. If you are able to type your letters, do. This will also assist in the preparation of the case
Do not engage in a slanging match. Keep to facts
If it assists, list your most important points or what you seek to address, such as, what you are seeking as a satisfactory outcome, such as your money back or a repair
Remember
There are often no winners in the Small Claims Court. It is not necessarily about revenge or 'getting your own back'. All that the court is seeking to do is put you back in the position that you were in before the problem arose. If you have reached court and you have given each other opportunities to resolve the issues that you have between yourselves and that has not resulted in resolution, you are at the port of last resort. The court will impose a resolution upon you that you will be bound by that decision. Behaving appropriately to each other and corresponding in a courteous fashion set the tone for your court appearance, stay positive and be professional.
Related Articles in the 'Preparing' Category...