How to Succeed in the Small Claims Court
By: Lorna Elliott LLB (hons), Barrister - Updated: 19 Oct 2012
|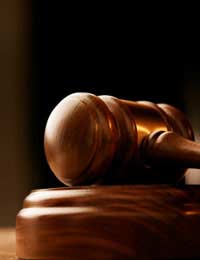 A lot of people are surprised when they find out that the parties to a small claims hearing (and indeed in all civil matters) exchange all their evidence well in advance of the hearing.
One exception to this rule of disclosure is if the material in question is privileged between a party and their lawyers. The court will issue standard directions about exchange of documents after the defendant notifies the court that they intend to defend some, or all, of the claim.
Gathering Evidence
Regardless of whether you are the claimant or the defendant you should always ensure that you address each aspect of the claim. Your witness statement acts as your primary evidence so you must give as much detail as possible, and make sure you cover every aspect of the case.
However, it is also important to stick to the facts of the case, rather than using the witness statement as way of listing your general sources of complaint. If you have any witnesses that are relevant to your case, make sure you use them!
Preparing for the Hearing
Remember to read through the other side's documents – whether that's a claim, defence or defence and counterclaim – to ensure that you have properly considered the questions that you are likely to be asked in court. Wherever possible, make sure that you can back up what you say with documentary evidence.
If you are considering hiring a lawyer to represent you, bear in mind two things: you are unlikely to be awarded your legal costs in the small claims court, and you also automatically place's the judge's sympathy with the party who is not represented!
In Court
It is natural to feel nervous in court. However, if you are well prepared for the hearing you are less likely to get muddled, and improve your chances of presenting a clear, carefully thought out case. It can help if you practice breathing exercises beforehand. Stand with your feet hip-width apart, relaxing your shoulders, neck and arms.
Unlock your knees and place your hands on your stomach. Take a slow deep breath through your nose, counting to four. Concentrate on inflating your stomach rather than your chest: this is the key to deep breathing.
Once you have counted to four, exhale to the count of four as well. Repeat the exercise a few times. You will find with practice that you are able to increase the count for inhalation and exhalation to seven or more. This is a great way to relax and to make sure that you project your voice and remain calm throughout the hearing.
It is equally important to try not to lose your temper. People are naturally more inclined to those who maintain a calm exterior than to those who struggle to keep control of their anger.
Finally, ensure that you have all the elements to prove your case. There are useful checklists for different types of small claims under 'Establishing Fault in a Small Claim' on this site.
You might also like...