Debts and Credit Policies
By: Lorna Elliott LLB (hons), Barrister - Updated: 23 Apr 2021
|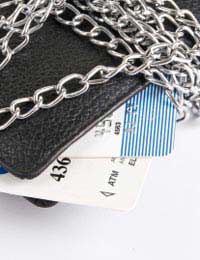 Most businesses extend some form of credit or another to their customers. Although this often does not mean lending your customers actual money, extending credit by way of services or goods still equates to a period of time in which you are out of pocket, and they have benefited without having to pay for it. It is therefore good practice to think of the credit that you extend to your customers in monetary terms: it is the equivalent of handing over cash.
Why Develop a Credit Policy?
Most of us wouldn't simply hand over money to someone we didn't know without having at least some information on them. It is the same in business: you should have a procedure in place whereby you, or someone on your behalf, undertakes some checks before extending credit. These can include using Companies House to check the turnover of limited companies, asking the potential customer for references from other businesses they have had dealings with, and also practices that you develop in house based on prior experience.
Reducing Bad Debt
It is vital, especially in times of economic instability, to ensure that you have strategies for dealing with bad debt. Undoubtedly the greater value the transaction, the higher priority you should give to conducting due diligence on your potential debtor.
Issues to Consider
Before extending credit to a customer or business, you should consider the types of individuals and/or companies to which you are extending credit and think about their ability to pay. With this in mind, it is easier to draw up a policy for dealing with your debtors and fixing certain elements such as charges for late payment, interest, and timescales and methods for chasing overdue accounts. Not all customers will fit into the same type of bracket, so it can be a useful exercise to divide your credit policy into low risk, medium risk and high risk customers.
You will have to decide:
how much credit you extend to a customer, based on the information they provide at the account opening stage.
how soon you ask for payment and the methods of payment that are acceptable to you
what action you will take in the event that payment is not forthcoming, or is only partially made
what steps you take to resolve any issues relating to payment
at what stage you hand the case over to a debt collection agency or begin proceedings in court to recover the debt
the steps to be taken in the event that you need to pursue insolvency or bankruptcy proceedings against your debtor
how you will collate this information to improve your credit policy at a later stage
When you begin to have dealings with a new customer, your account opening practices should have certain minimum requirements. These include:
a set of your standard terms and conditions
the customer's details (whether an individual or company), including addresses, telephone numbers etc.
any references as you may require, such as credit referencing agency checks or trade references
The information you ask for at the outset may become very valuable at a later stage should you need to resort to litigation in order to recover the debt, and in particular if you need to take enforcement action.
You might also like...