Trader's Guide to Avoiding Litigation
By: Lorna Elliott LLB (hons), Barrister - Updated: 2 Apr 2012
|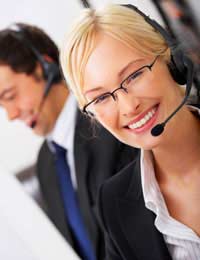 Litigation is supposed to be a last resort, a final step that should only be taken after all other attempts at resolving disputes have failed. However it is sometimes the case that disgruntled customers will lodge proceedings as a matter of course or out of anger because they do not consider that there are any other options.
Have You Acted Reasonably?
Although it is impossible to control a customer's actions, it is advisable to ensure that you have undertaken a number of steps to try to avoid court proceedings. In the event that you do find yourself a defendant in court, you will at least be able to demonstrate to the court that you took all reasonable steps to rectify the situation.
Know Your Customers' Rights
One of the most important things in business is to be fully aware of your obligations to consumers as well as their rights. In recent years and in no small part because of the Internet, consumers have become a lot more knowledgeable in terms of their rights and what they can and cannot get away with. A consumer who simply changes their mind is not entitled to a refund, although selling goods that are not as described, not fit for purpose or not of satisfactory quality is in breach of the Sale of Goods Act 1979.
In accordance with the Supply of Goods and Services Act 1982, traders must supply services with reasonable care and skill, within a reasonable timescale (unless otherwise agreed) and not charge more than a reasonable amount for the service supplied.
Try to Resolve Disputes Amicably
As a business, you are of course trading to make a profit. However, there is also a distinction to be made between protecting your profits and protecting your business's reputation. If you become known for poor customer service, or refuse to assist customers in the event that they are dissatisfied, you are likely to lose many more future customers than if you make a loss with one customer only. Of course, this is a fundamental part of business and only you can decide where to draw the line.
Good Customer Service
Good customer service coupled with an affinity that shows you are on your customer's 'side' will also help to ensure that customers feel they can come to you with problems. Nevertheless, the old saying is that you can't please all the people all of the time - and there are likely to be people who aren't satisfied no matter what you do. Bearing this in mind, you can give yourself the best possible chance of avoiding litigation by being fair, understanding and of course following the law.
Keep Accurate Records
In terms of the supply of services, it is always important to ensure that you maintain a record of what has been agreed between you and the consumer. This is to ensure that both parties have the same expectations in relation to a particular job, and if there is scope for variation in price, or extra work required, this should also be spelled out at the time. It is always advisable to get the consumer to sign any purchase orders or order forms so that you can prove that they understood - or purported to understand - what they were agreeing to at the time. Although it is not always practical it is very beneficial that you retain records of what has been agreed between you and the consumer.
Here is a useful checklist to use when engaged in a dispute with a consumer:
Is your customer entitled to a refund?
Is your customer entitled to a repair or replacement? If a repair is more expensive than a replacement, you are within your rights simply to replace the goods.
Has the customer 'accepted' the goods? If they have, they don't have a right to a refund.
Has the customer altered them in any way? If so, there's no right to a refund.
How long ago did the customer buy the goods? If it is less than six months since the purchase, can you prove there wasn't a defect at the time of the sale? If not, you should provide a refund, repair or replacement. If you can, the customer is not entitled to anything. If it is more than six months since the purchase it is for the customer to prove that the goods were faulty when they were purchased.
If you have sold a service to a customer, have you done what was agreed at the point at which the contract was made? (NB this does not have to be in writing.)
If mistakes in your service have been made, have you taken all reasonable steps to rectify them? (e.g. offering a discount, putting right any errors, giving a customer extra to compensate for any problems.)
If you are a trader who is struggling with or who has had problems with bad debts, you may want to consider revising or tightening your credit policy. This is outside the scope of this article but more information on how to do this can be found elsewhere on this site, under 'Debts and Credit Policies.'
You might also like...