Applying to Set Aside a Judgment Made at a Hearing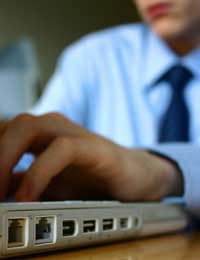 Setting Aside Judgment After a Small Claims Hearing
The rules governing small claims hearings specifically allow a party to apply to set aside a judgment made at a hearing. Part 27 of the Civil Procedure Rules (CPR) states that a party to a small claims case can apply to set aside a judgment made at a hearing if:
He was not present at the hearing;
He was not represented at the hearing; and,
He had not previously written to the court asking them to decide the claim in his absence.
If a party wishes to make an application under this rule he must do so within 14 days of the judgment being served on him.
A party cannot apply to have judgment set aside under this rule if all parties had agreed that the court could decide the claim without a hearing.
The Legal Test
If a party makes an application to set aside a judgment made at a hearing they did not attend, the court will only set judgment aside if the party can satisfy the following legal test:
He had a good reason for failing to attend or be represented at the hearing, or for his failure to make a written request that the claim be decided in his absence; and,
He has a reasonable prospect of succeeding at a re-hearing.
To succeed the applicant must satisfy both parts of the test. The judge may want to see evidence to support the party's explanation for his failure to attend. For example, if the party says that he could not attend because he was ill the judge may want to see a note from his doctor.
It is not enough for the party to simply show that he had a good reason for his failure to attend the hearing. There would be little point in setting aside a judgment which would inevitably be re-entered at a re-hearing of the claim due to the weakness of the party's case. Therefore the party will have to prove, not just that he has a case which is plausible in law, but one which has a reasonable chance of winning.
The Result of a Successful Application to Set Aside a Small Claims Judgment
If judgment is set aside the court will set a new hearing date for the claim. The CPR permits the same judge who has just heard the application to set aside judgment to proceed immediately to re-hear the small claims case.
Appealing a Small Claims Judgment
If a party objects to a judgment made at a hearing which they attended they will almost certainly have to appeal the decision. Appeals in the small claims court are now treated, broadly, in the same way as appeals in any other type of claim. If a party wishes to appeal the judge's decision they will have to ask for permission to appeal. To grant permission the court will have to be satisfied either that:
The appeal has a real prospect of success; or,
There is some other good reason why the party should be permitted to appeal.
Permission may be obtained from the judge who made the decision or from the appeal court. If a party asks the judge at the small claims hearing for permission to appeal and he refuses to grant it, the party may still ask the appeal court for permission. If the party did not attend the hearing, they will have to seek the permission of the appeal court in any event.
An appeal must generally be lodged within 14 days of the judgment being made. A reduced fee and simplified appeal form applies to appeals against small claims judgments.
The Legal Test for Appeals
The appeal court will only allow an appeal if it is satisfied that:
The decision of the judge who heard the small claims trial was wrong in law; or
The decision was unfair because of a serious irregularity in the small claims proceedings.
In other words a party will not be successful if they simply do not like the judge's decision or think that another judge might have decided the case differently.
You might also like...
Hi I have been fighting an ongoing battle with someone suing me through the small claims court. At the end of last month we had the final hearing. A few weeks before I was in hospital and I email the court saying that I doubt I could attended because of my server ill health and that I would not have recovered in time. I asked what I should do to get the hearing postponed. They replied by saying send the court some medical evidence. So it would get there quickly I email them about 8 different medical documents asking if I should also post them. And what the next step would be. I got an automated reply that they had received the email. I then did not hear from them and a week before the hearing I also sent the plaintiff a letter stating that I had asked for a postponement. I was still recuperating at home and had a number of tests and doctors to see during that week and as I had not received work otherwise I assumed that all was OK and that I would get a new date. But today I received a judgment that was made on the original date of the hearing and made in my absents. I cannot afford as I cannot work at the moment and my only income is from my disability allowance. I also feel that if I was there I could have won the case. I see for this site that perhaps I could have the judgment set aside I would like to know what forms I need to fill in a procedure I need to follow to do this as I do not trust the court to tell me in time though I have sent them an email with all my correspondence attached. If anyone could help me in this matter I would be most grateful. Thanks Steven
Steven
- 8-Apr-16 @ 4:11 PM
hello, I need an urgent help and advice, I took out an injunction against my landlord, and the hearing was tag "the return of properties", unfortunately on the day of the hearing my car broke down and I got to the court two minutes late. My landlord who was still there just about leaving saw me and said to me to come back that it is over, he said the judge has given him right over all my properties worth over £180,000. I went to try to speak to the judge, but he simply just point at the door and never said a word to me. The court Clark said to me not to worry that a letter will be sent to me within 7 to 10 days time. But up till this moment 33 days later no letter or contact. Two weeks ago I called the court to find what was the decision of the judge, and I was told no judgement has been passed yet. But all my properties has been sold by my landlord and has rented out the property. So right now I do not now what to do.
edoja
- 24-Jul-15 @ 4:00 PM
I have five court orders that my ex husband has not paid. No one has ever enforced any of the orders. My latest order says that a sum of money had to be paid by 19th September 2014, this includes maintenance arrears dating back to 2012. Since the latest order I have requested only that my case is set aside, to date I have heard nothing from the judge. I need to know if any part of the court order namely the arrears should be paid to me and if so how do I go about getting this enforced. Are the orders still valid. The importance of this question is I have just had a repossession order put onto my home due to my ex husbands none payment and I have been unable to pay the mortgage.
Jacko
- 1-Oct-14 @ 3:29 PM
i have not ever hared of ennything like this a court set 5 cases in the same day same room so all can no my bussness ? is this legale. when thy are not of the same case . and i was not at the hearing as ive stress . so he struck it all out . wot the hell do we have no rights . today
lucky
- 17-Jun-13 @ 4:23 PM