Claims Management Companies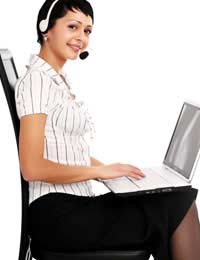 The small claims court procedure was designed to be accessible to people with no legal training. The intention is that parties to a claim can prepare and present their own case. This is reflected in the fact that only limited legal costs can be recovered by the victorious party.
The legal rules relating to the small claims court specifically state that a party to a small claims case may be represented by somebody who is not legally qualified – a lay representative. This rule means that parties may be represented by a friend or colleague. However, the rule has resulted in some companies, who are not law firms, offering their services to manage small claims cases.
What is Claims Management?
Claims management services may include any, or all, of the following activities:
Advertising or soliciting for clients who may have a legal claim;
Giving advice about a prospective or current case;
Referring an individual who has a potential claim to a legally qualified person;
Providing legal representation in the small claims court.
Some classes of small claims cases tend to be quite similar therefore it is easy, and relatively cheap, for a claims management company to deal with large numbers of cases. The company will be familiar with the small claims procedure and will be able to put a case together far more quickly than an individual could.
Accident claim companies have a particularly high profile – their representatives can be seen on high streets and in shopping centres looking for people who have been injured in an accident.
Claims Management Regulation
From 2000 onwards there was such a boom in companies offering claims management services – and so many concerns regarding the quality of the services being provided by some of those businesses - that the government decided that the industry should be regulated. Regulation of claims management came into full force from 23 April 2007. Many businesses providing claims management services must now be authorised. To be authorised they must pay a fee, fill in an application and confirm their compliance with the rules of conduct.
Authorised Claims Management Companies and the Small Claims Court
If a case arises out of personal injury, housing disrepair or financial services – including unfair bank charges cases – any company offering claims management services must be authorised under the claims management legislation to provide these services. A business must be authorised if it is involved at any stage of the claims management procedure – even if all the company does is refer a client to a law firm. If the company is not authorised they are breaking the law.
There are some exceptions to this requirement including charities and not-for-profit organisations who offer advice and assistance for people going to the small claims court. An individual who receives no payment at all for the assistance and advice they give in relation to a small claims case does not have to be authorised.
Other Types of Claims Management
For other types of claims – such as a straightforward debt recovery claim – a business offering claims management services need not be authorised. Anyone considering using the services of a claims management company should understand that it is possible that the company's employees have no legal qualifications.
No Win, No Fee
No win, no fee agreements - also known as conditional fee agreements - sound like a good idea in principal. There is no financial risk to the party bringing a claim because they only have to pay a fee if they are successful. The reality is slightly more complicated. Consider the following scenarios:
The party wins the case but the other side never pays.
The legal fees equal, or even exceed, the damages won.
The case is lost but the party still has to pay the expenses incurred by their representative, as well as the costs of the other side.
An expensive insurance policy – in the form of a consumer credit loan - has to be entered into to cover the other side's costs in the event that the case is lost.
In the small claims court, where the rules on the costs which can be recovered are so restrictive, very careful consideration should be given before entering into a no win, no fee agreement with a claims management company or law firm.
You might also like...