Representing Yourself in Court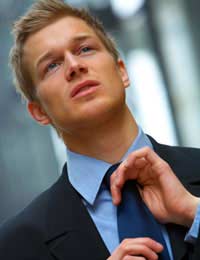 Representing yourself at court may seem like a daunting prospect. A litigant in person is bound to be at a disadvantage. Or are they?
An individual is entitled to represent themselves in any court hearing. If this were not the case a person who could neither afford legal representation nor was entitled to legal aid would be denied access to justice.
Far from being at a disadvantage, a litigant in person may actually find that they are given more leeway and guidance by the judge than a solicitor or barrister would ever get. This is even more likely in a case where one party is representing themselves and the other party is represented by a lawyer.
Representing Yourself at a Small Claims Hearing
The purpose of the small claims track is to ensure that ordinary people, with straightforward claims, have access to justice. It is expected that most people taking a small claims case to court will represent themselves - indeed the special costs provisions that apply to the small claims court actively discourage people from getting legal representation.
McKenzie Friends
If a litigant in person feels the need for some moral support, or assistance in conducting their case, they may find some comfort in taking a "McKenzie Friend" to court. A McKenzie Friend is someone who is not legally qualified but who can sit with a party during the hearing offering advice and practical assistance. They are not entitled to address the court but, in the relative informality of a small claims hearing, the judge may be prepared to hear from them if they can provide information that is relevant to the case.
Personal Support Unit
The Personal Support Unit (PSU) is an independent charity whose aim is to offer help, information, support and non-legal advice to litigants in person or others who have to attend a court hearing. Their main base of operation is the Royal Courts of Justice in London but they may be able to provide assistance at other courts. The PSU is staffed by volunteers who can offer moral support and provide information about what to expect at court. Whilst they can attend hearings, they cannot give legal advice or provide representation.
Pitfalls to Avoid When Representing Yourself
Being a litigant in person is likely to involve a lot of hard work and careful preparation - it will not be easy. However, there are some simple guidelines that may help:
Be prepared and know your case inside out.Prepare a chronology of events and a case summary setting out the background of the claim. Even if these documents are not shared with the judge or the other side they will help the party keep focused on the story they need to get across. It is easy to get muddled during a court hearing and to forget the most obvious things - having everything set out will make this less likely, especially if the other side starts trying to twist your words.
Get all the documents in order. There is nothing more aggravating for a judge than having to wait for 20 minutes while someone searches through plastic bags looking for that vital document which proves the case. Put all documents into a logical order and make sure they stay that way by keeping them in a binder or folder.
Be polite. The informality of small claims hearings can lead to people forgetting where they are. Whilst the judge may seem friendly this is still a court of law and respect is due to both the judge and your opponent. Try not to speak when the other side is speaking and never interrupt the judge. A litigant in person may find all sympathy slipping away if they lose their temper or start being rude.
Remember that a little knowledge is a dangerous thing. It certainly makes sense to be familiar with the legal basis of a claim. However, litigants in person can get twisted in knots if they try to be too clever. The worst offenders are often those who have had some legal training - such as a law degree. The judge of a small claims case will not expect parties to be making complex legal arguments. If the case was that complicated it would not be on the small claims track.
Appeal. If the judge makes a decision which seems to be wrong, and not supported by the evidence he has heard during the trial, ask for permission to appeal. If the judge refuses to grant permission ask him to provide written reasons for his refusal.
You might also like...
This is an extremely useful site that could be a great guide for both professional lawyers and laymen. Important questions are well answered in simple words and such complete details. I am so surprised to find out that such site exist with no charges. I am very impressed and grateful too. God bless all the initiators and contributors to this site.
A O G
- 12-May-11 @ 8:44 PM