McKenzie Friend: Non-Legal Friend in Court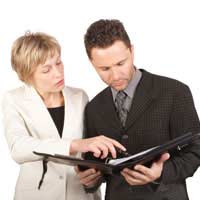 The rules that govern small claims trials specifically provide that a party is entitled to use non-legal representation at the trial. The small claims procedure is intended to be a relatively informal and cost-effective method of dispensing justice. Allowing a party to be represented by someone who is not legally trained is one of the ways in which these aims can be achieved
The McKenzie Friend
A McKenzie Friend is not technically a representative but simply a non-legally qualified person who sits with a party during a hearing to offer advice and assistance. The McKenzie Friend is not allowed to address the court. The term comes from a divorce case, McKenzie v McKenzie, where the husband was representing himself and wished to have the assistance of a non-legally qualified person at court.
There is a widely recognised presumption that a party is entitled to have the assistance of a non-legally trained person whilst they are at court. If a party does wish to rely on a McKenzie Friend they should notify the judge from the outset of the hearing. A judge will not usually refuse permission unless he believes that allowing the McKenzie Friend would interfere with the administration of justice.
The role of the McKenzie Friend is to assist the party rather than to represent them. This may be of particular relevance at a hearing where it would be usual for a party to have legal representation but for some reason he does not. The McKenzie Friend can help the party conduct his case but cannot conduct it for him. However, it is possible that the line between McKenzie Friend and lay representative could become blurred due to the informality of a small claims hearing. If a party in a small claims hearing is assisted by a McKenzie Friend who has particular knowledge about the case or some aspect of it, the judge might decide that justice can more expediently be carried out by speaking directly to the McKenzie Friend.
The Law on Non-Legally Qualified Representation at Small Claims Hearings
The law on the conduct of small claims hearings is contained in Part 27 of the Civil Procedure Rules and a Practice Direction attached to it. This states that, at the hearing of a small claims trial, a party may be represented by:
Him - or herself;
A lawyer - which includes barristers, solicitors or legal executives; or,
A lay representative. The Practice Direction defines "lay representative" as "any other person".
Other Non-Legally Trained Representatives
In the small claims court there is really no restriction on who may represent a party. The person need not be a "friend". Others who may be able to provide assistance or representation include colleagues, accountants, financial advisers, representatives from trade unions or professional bodies, consumer rights advisors etc.
A non-legally qualified representative might also be a lawyer whose qualifications are not recognised in this jurisdiction. In fact, the McKenzie Friend in the case of McKenzie v McKenzie was an Australian lawyer.
Can a Friend Go to Court in my Place?
The McKenzie Friend cannot take the place of the party and the party must be present at the hearing. Even in small claims cases where a party can be represented by a non-legally qualified person this is only permitted if the party themselves is also present.
The Litigation Friend
There is a distinction to be drawn between a McKenzie Friend and a Litigation Friend. Although these terms may sound synonymous they have very different legal definitions. In law there are, broadly, two categories of people who are not able to bring or defend legal proceedings:
Minors - anyone under the age of 18;
Those with a defined mental disorder.
If someone falling into one of these categories is to either issue or defend a claim, they will have to have a Litigation Friend appointed. For example a child, Robert Smith, who wishes to sue a bus driver in relation to injuries suffered in a crash, may sue the driver "by his Litigation Friend, Julia Smith" (his mother).
Appeals in Small Claims Cases
The law on non-legally trained representatives states that they cannot represent a party after judgment has been given or if the case goes to appeal. However, the court has a wide discretion to allow people to address it and can, therefore, override this law if they consider it appropriate to do so. In practical terms courts will often "hear" people who are not technically entitled to address them because it serves the administration of justice to do so.
You might also like...
I bought a truck from my apartment manager....he needed to send his son to europe and new i was looking at FB market place for a car.. I gave him the money he took off for 3 months brought the truck.Said the insuramce amd title were in the glove box.They were not. He said je lost it but a new one would arrive in 2-5 days.Called BMV the truck wasnt even in his name and a lein.He tried to offer me a third car.Havent spoken since.
Krista
- 30-Nov-18 @ 11:11 PM
my father has a case due for trial over approx £4,500 owed to him by his late brother for which the family are still alive & benefiting from the late brother's "estate". My father is currently in hospital & has been diagnosed with Bipolar Disorder. It is not clear at this time if he will be allowed to leave hospital in order to attend the hearing or if someone (i.e. myself) can attend in his absence. Please can someone advise on the options open to us & how to proceed with applying for any additional entrants into the courtroom for the trial.
cheekychimp
- 10-Oct-18 @ 2:00 AM
I made a mistake on the court form, is it possible to amend it, could you please advise me? Also can I bring a friend at the court hearing,? Please note that the hearing is beginning of the month MARCH.
Jenny
- 12-Feb-16 @ 12:22 AM
SEEKING ADVICE ONLY; I recently attended a CCMC / I am Claimant / Defence Barrister suggested the ADR had been "aborted" It Was Not; My Accountant and I made ourselves available for more than a Week / I had Important Information, ie; The Defendant had Withdrawn £150,000 from the Business, D stated that I "was not qualified" I replied that the 2 Qualified, had missed the £150K. I consider the ADR Fact Important; how can I bring it to the Courts Attention, D is appealing our "amendment" of claim to "Unjust Enrichment" which the DDJ allowed at recent CCMC; Am I allowed to address the Judge "only" If I was a LiP? or can I request a 5 minute explanation, I am represented on a CFA, but they are missing "Very Important Points"; HNY / mjb
@Rich - I am sorry to hear the relationship has broken down, it will be up to the court to decide whether she has to appear or not. You should spell this out in your papers if you can.
AboutSmallClaims
- 20-Mar-15 @ 2:54 PM
Hi I could do with a bit of advice. My partner is in the position of having to take her former employee to small claims court to recover money owed to her, however her former employers are her parents. We have tried everything we can to resolve the issue under the practice direction set by the courts but have had no response. She in the position that she cant stand in court without assistance due to the personal nature of the case. Can we apply to the court for a paper hearing to avoid her having to stand in front of her parents or failing that for me to represent her in her place. Any advice would be helpful. Thank you in advance
Rich
- 18-Mar-15 @ 11:25 PM
@wazz - I think in the first instance if you can't afford to pay a solicitor (I assume that as you are visiting the Legal Aid page) then you should visit your Citizens Advice Bureau who can give you some free legal advice on how best to pursue your claim.
AboutSmallClaims
- 9-Dec-14 @ 2:11 PM
Advice please:I would like to know if I could get help/advice making a claim against 2 organisations for breach of the data protection act. In 2010 I attended a substance abuse support programme for approx 12 weeks. This programme was meant to help my recovery using support groups, employment.help/advice and voluntary work placements. On a voluntary work placement, the manager took photographs. The photographs were then put on the website the 2 organisations shared. I have complained and received an apology. I notified the information commissioner office, they agreed that a breach had happened. I would like to pursue this matter as I have children and they as recently as yesterday were teased about the picture. I appreciate any advice/assistance you can give. Thank you for your time.
wazz
- 8-Dec-14 @ 1:29 PM
I found theinformation aboutMcKenzie friendshelpful bit still confussedas to weather someonehas toapply to the court forpermission firstof the courtbefor some one canbe aMcKenzie friendand whot theother sidebe told about the request for permission to havea McKenzie friend at the hearing to help them
michelle
- 8-Jul-14 @ 6:32 PM