Get Advice on Court Proceedings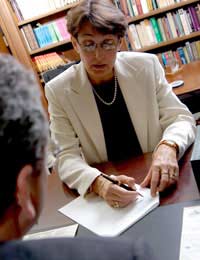 If court proceedings are issued against you the first rule is: do not ignore them. This is not a problem which will just go away.
Responding to Court Proceedings
When a claim is issued the court sends a response pack to the defendant. This contains the claim form and various other forms which can be used to respond to the claim. One of these is the acknowledgement of service. If this form is returned to the court within 14 days, a defendant is given a further 14 days (therefore 28 days in total) to file a defence. If the acknowledgement of service form is not returned, the defendant must file their defence within 14 days from service of the claim form.
Getting Advice
If in any doubt about the validity of the claim, legal advice must be obtained immediately. If a solicitor's fees are affordable one should be consulted, taking care to choose a solicitor who deals with the right area of law. If on benefits or a low income it may be possible to get free, legally-aided, advice.
There are various organisations who can offer free and confidential legal advice – in particular both the Citizens Advice Bureau and Community Legal Advice can either advise on a claim or provide a list of those who can.
As a matter of law all parties to court proceedings have certain rights and it is vital to know what these are before embarking on the process.
Admitting the Claim
If the claim is correct the admission form can be filled in; this form can also be used to offer to pay the debt by monthly instalments. If a defendant admits a claim but does not pay the debt immediately, the claimant will be entitled to have judgment entered. If the full debt can be paid the claimant should be contacted immediately to ask how to make payment. If only part of the claim is admitted both the defence and the admission forms should be completed.
Because the claimant will have incurred costs in starting court proceedings, and may also be claiming interest, the amount that will have to be paid to avoid judgment will be higher than the original debt. If the amount claimed is paid within 14 days of service of the claim form the claimant will not be entitled to request a judgment.
Defending the Claim
If the claim is disputed a defence will have to be filed at court no later than 28 days after the claim form was served (provided that the acknowledgement of service was returned on time). Once a defence has been filed the court will have to decide how to deal with the case. It will probably send the parties allocation questionnaires, containing questions about the case such as how long it will take and the number of witnesses that will be needed. If the value of the claim is no more than £5000, and the case is straightforward, it is likely to be allocated to the small claims track.
If the debt was paid before the court proceedings were issued the defence form should still be filled in and returned to the court stating this. If the claimant agrees that the debt was paid before issue the proceedings will come to an end; if not the case will continue. The response pack will give the date on which the court issued the claim.
Counterclaims
If the claimant owes you money, or you have some other claim against him, the counterclaim section of the defence form should be completed. A fee will probably have to be paid – the amount of the fee will depend on the value of the counterclaim.
Transfer of Court Proceedings
Claimants will usually issue court proceedings in their local court or via Northampton County Court if the claim is issued online. If the defendant is an individual, the case will almost certainly be transferred to their local court.
Contacting the Other Party
Just because court proceedings have started it does not mean that it is too late to talk to the other side. It is always worth trying to communicate with your opponent – an agreement may still be reached. Even if an agreement cannot be reached you will have shown the court that you have acted reasonably and have tried to resolve the dispute.
Ignoring Court Proceedings
If there has been no response at all after 14 days, the claimant will be entitled to have judgment entered for the full amount of the claim. This will subsequently be registered as a County Court Judgment and will show up on credit reports.
You might also like...
I got an email from the gym that I thought I quit saying that I owed them money for still being in the gym. they said that if I don't pay within 10 days they will issue court proceedings against me and it has now been 12 days. I am not even an adult and I don't live in the same country as the gym - I quit because I was moving abroad. what do I do? I've sent them multiple emails and rung them and they haven't replied. I'm worried because I don't want to go through court and I'm worried about what will happen.
sasha
- 24-Sep-17 @ 10:25 AM
@Sas - I'm afraid you would have to follow this up directly with any address on the correspondence.
AboutSmallClaims
- 6-May-15 @ 11:26 AM
I recieved a notice of transfer of proceedings today. I have no idea what this is about it states the claimant and a red number my name and no ref number. All it says is that it has been transferred. I have recieved no letters and the last time I lived in the original court was 8 yrs ago. So this debt is over 8 years old. Can anyone shed light on this. No rubber stamp just at the bottom in small print N271
Sas
- 6-May-15 @ 12:40 AM
I have been waiting for a refund for over 6 weeks for £75 from a online company. The item had been returned in original packaging the day after I received it. I have proof of postage, and despite countless emails, I would appear no further forward in getting my refund. This company have now had my payment since 31 January. How would I begin proceedings against them, as I am getting nowhere.
sharlaine73
- 17-Mar-14 @ 7:41 PM
Hi, i am in the process of a small claim and would like to represent my sister who is the defendant in this case in capacity of lay representative. i have provided a witness statement and evidence which i would like to rely upon in the course of the hearing to the other party and to the courts. my sister informed me that she received a letter from the claimant indicating that a lay representative cannot provide evidence on behalf of the defendant, is this correct? secondly my sister had filed a defence previously, does she need to provide a witness statement again as i believe it serves the same purpose. the case was only adjourned in order for permission to act as a lay representative. thanks
vickee
- 5-May-13 @ 3:24 PM
I purchased an 8 wk chocolate lab retr. from an owner who has the mom and dad on July 12. I did feel a "tick" size bump on puppy and told it was a bug bite. On July 29 the bug bite grew to the size of a jelly bean. On July 30 I visited AVH Vet. Hosp to have him evaluate the growth. He found mast like cell tumors and removed it for a pathology investigation. This visit costs me $550. A few days late the pathology report came back and identified the tumor as grade 3. On Aug 3 I consulted Dr. Craig Clifford a Vet. Oncologist from Redbank Vet Hospital in Tinton Falls, NJ where he took an abdominal ultrasound and advised me to have a wider margin removed where the tumor was and removal of the lymph node. This visit cost me $560. On Aug 8, my puppy had the surgery with Dr. Davis who also works at Redbank Vet Hospital in Tinton Falls. This surgery cost me $1891. My 11 week old puppy will need 8 chemo treatments with an estimated cost of $1500. I have to travel 2 hours to this hospital which is costing me a fortune in gas. I am having difficulty affording my puppy's Veterinarian bills. I didn't ask to buy a puppy with cancer. However, I am in love with him and have to save him. I've done researched and found the PA Puppy Lemon Law. I am hoping for the owners to help me with the medical costs. Do I have a case?
Dailynn
- 10-Aug-12 @ 3:02 PM
Can anyone tell me how I can obtain a companies address so I can issue court proceedings? I recently had some very bad building work done and the company just ignore my phone calls. Their company address is just a po box. And it's not a ltd company.
Colin99
- 3-Jul-12 @ 7:32 PM
Would just like to say that whilst reading the pages on 'claims management companies' and 'represing yourself in court' that I found the reading easy and very helpful to understand. Whoever wrote these pages, if I may say so, did a Good job!
Faith
- 2-May-12 @ 5:35 PM